This is a guest post from Robin Singh, a resident knowledge management expert at ProProfs.
If you are not a techie and not keeping up with the latest advancement and gadgets, it may seem like technology is rapidly evolving. Communication methods, graphics, processing speeds, etc. everything is improving fast on an annual basis.
However, all these technological improvements are there to make our lives more pleasant, to make healthcare more efficient, and to improve our organization. Basically, every aspect of our life is affected with technological developments, but in this article, we will focus on one in particular.
Here, we will talk about how the latest software solutions can affect knowledge management and customer service. New management tools have had an incredible impact on how we do business.
Cloud storage space
The first advantage of modern online management tools is cloud storage space. This is not universal of course, however most of the top quality and  affordable solutions are based on the cloud. In other words, you have a storage space that can be easily expanded, and it is one of the safest places for your sensitive documents.
Another advantage of these cloud based solutions is that you get to manage the clearance level with all your personnel. Since you can decide who can access and who cannot access certain documents, you do not have to worry about  employees committing data theft. The data will always be accessible to you, and it can serve as a great backup solution, in case your original files end up lost or corrupted.
Online employee training
This feature is also connected to online management systems. As long as you have online storage space, you can have files that your workers can use for the sake of improvement. Many business owners utilize this feature to allow their employees to perfect themselves via online training.
This is so useful due to the flexibility it offers to new staff members. Basically, they get to choose when they will attend or undergo a training program. It is significantly less stressful to learn new things this way, since no one has to adjust their schedule to attend training sessions.
Moreover, it is much cheaper to train new employees this way than to pay for a course.
Customer profiles and leads
Great customer service requires you to know the core consumers in your target audience. Moreover, in order to maintain a good relationship with your customers, you need to know just how much they trust you, and who you need to reward. Knowledge management tools will allow you to create customer profiles that can be frequently updated with new input of customer activity.
Knowledgebase software usually has a searchable database, which means you can use a single piece of information to easily fetch the right customer profile and update it. The same goes for keeping track of you leads, and monitoring already explored  possibilities.
You can have a list of potential customers to reach out to, if they would be interested in your product or service. Even if they are not interested, their  feedback will help you improve and adjust the offer accordingly.
Managing remote workers
Probably, one of the greatest advantages that your employees will love is the ability to work on the go. Basically, anyone with Internet access can collaborate with co-workers, even if they are in a different town, country, or continent.
This is advantage will not only benefit your employees; it is incredible for finding new talents. Also, you will have a better insight when picking an outsourcing solution. Everyone in your team, including those to whom you outsource certain tasks, will feel like a part of it.
This will undoubtedly lead to an increase in efficiency. Every project will be monitored in real-time and the chances of someone making an error will be minimal. Knowledge management systems have incredible project tracking features, which allow you to track time, get screenshots off other devices, so that you can be sure everyone is fulfilling their duty even if they are not present at the office.
Improved customer experience and loyalty
Lastly, we have mentioned how you can track the level of devotion of your customers. By rewarding those who are loyal, you can ensure that they become your regulars. Moreover, you have features like Live-chat, as a part of your knowledge management system, which ultimately improves communication between you and your consumers, and it helps you become a more reliable provider.
Additionally, by using knowledge management tools, it will be easy to create quality FAQ pages that are searchable, and this allows users to find answers to their questions or solve problems on their own.
In simple words, you will be able to show customers just how much you care about their experience with your company.
The parting words
These were the most significant benefits that technology provides in the area of knowledge management at work. You can use the features of your tools to improve user experience and staff management.
Without a doubt, technology  will add a lot more features in the future, which will help you to offer better customer service.
This is a guest post from Robin Singh, a resident knowledge management expert at ProProfs.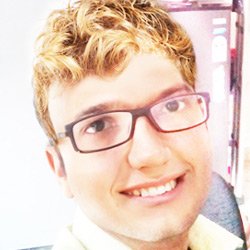 Bio:- Robin Singh is a Technical Support Executive. He is an expert in knowledge management and various Knowledge base tools. Currently, he is a resident knowledge management expert at ProProfs. In his free time, Robin enjoys reading and traveling.