Today's interview is with Colin Shaw, Founder and CEO of Beyond Philosophy™, a global customer experience consultancy. Colin joins me today to talk about his new book (The Intuitive Customer: 7 Imperatives For Moving Your Customer Experience to the Next Level – co-authored with Ryan Hamilton, a Professor of Marketing at Emory University in Atlanta, Georgia and a Beyond Philosophy colleague) and what insights companies can draw from neuroscience and behavioural economics to make their organisations and customer experience better.
This interview follows on from my recent interview – Service design and creating experiences that work for customers, employees and stakeholders – Interview with Birgit Mager – and is number 192 in the series of interviews with authors and business leaders that are doing great things, providing valuable insights, helping businesses innovate and delivering great service and experience to their customers.
Here's the highlights of my interview with Colin:
Colin has been working in the customer experience area since 2002 and has written 6 books on the subject.
His new book is called The Intuitive Customer: 7 Imperatives For Moving Your Customer Experience to the Next Level) and was co-authored with Ryan Hamilton, a Professor of Marketing at Emory University in Atlanta, Georgia and a Beyond Philosophy colleague.

Colin believes that looking at customer behaviour is the next level in customer experience and, thus, the book is focused on helping people understand their customers at a much deeper level, with a big focus on insights from the field of behavioural economics.
There is a glass ceiling that exists for firms who want to improve their performance but that are still only focusing on improving their performance by making it faster, better, cheaper etc. They are solely focused on the rational part of the customer experience and have yet to incorporate the emotional aspect of customer experience into their thinking.
That represents a threat and an opportunity.
In the interview we explored a couple of the 7 Imperatives detailed in the book:

Uncover the Hidden Causes and Unintended Consequences of Customers Wanting Things to Be Easy

The reason that customers want their experiences to effortless and easy is to due to the way the brain works. Our natural instinct is to conserve energy and that means that we, generally, don't want to spend a lot of time and energy figuring things out, thinking about what to do and/or how to do things.
Two examples of this are 1. The habits that we form to help us do things without really 'thinking' and 2. Heuristics i.e. the rules of thumbs that we develop to help us quickly make decisions. For example, the availability heuristic implies that when a customer sees a lot of something then they can come to believe it must be good or pervasive depending on the context. However, whilst it may be or seem to be good for them, it may not be for others.

Realize the Only Way to Build Customer Loyalty Is through Customer Memories

Loyalty is a function of memory. Therefore, if you would like to create loyal customers you have create positive memories. This is governed by the Peak End Rule, which says that people predominantly remember the peak emotion and the end emotion in an experience.
People don't choose between experiences, they choose between the memory of an experience.

Apple use a lot of these type of insights and have even gone so far as to try to patent the curves/curved edges on a smartphone.
Apple also train their 'geniuses' to identify verbal and non-verbal behavioural cues in their customers behaviour.
There is a big hole in big data and that big hole is around how the customer is feeling.
Over 50% of a customer's experience is driven by how they feel.
You can look at data but the key is how you interpret the data. Behavioural economics can be the driver of increased insight and value.
Companies need to start looking at things from an emotional, psychological and subconscious level and when they do they will start being able to burst through that glass ceiling.
Colin's advice to professionals that are interested in starting to explore this area and how they can use these insights in their business is to first start with observing and questioning their own behaviour and why they do and/or buy things.
Once you have done that then start observing and questioning why your customers do certain things.
Check out the free Self Assessment tool that accompanies the book here.
About Colin (adapted from his Beyond Philosophy bio)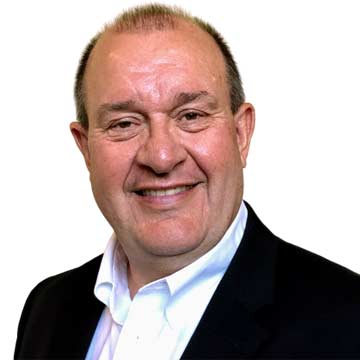 Colin Shaw is a world leader in Customer Experience and, since 2002, has helped shape the whole industry with his four bestselling books and thought leading work. This has led 'LinkedIn', the leading business social media website, to pronounce Colin as one of the top 150 business influencers worldwide.
In 2002 Colin founded Beyond Philosophy™ a global customer experience consultancy, headquartered in Tampa, Florida. Beyond Philosophy specializes in helping organizations to create deliberate, emotionally engaging customer experiences that drive value, reduce costs and build competitive advantage.
Colin has authored four internationally bestselling business books, including:
All published globally by Palgrave McMillan.
Prior to launching Beyond Philosophy, Colin held a number of senior executive positions in Xerox, Mars and British Telecom (BT). He was ultimately appointed Senior Vice President of Customer Experience, where he led a team of 3,500 employees worldwide.
Under Colin's leadership, Beyond Philosophy has undertaken many Customer Experience initiatives with some of the world's biggest companies, including American Express, FedEx, Maersk Line, Aflac, Aviva, T-Mobile and IBM. In the case of Maersk Line, Beyond Philosophy helped Maersk Line, increase their Net Promoter score by 40 points in 30 months. Colin has also advised Governments and has been a visitor to the Cabinet Office in No.10 Downing Street on a number of occasions.
A sought-after key note speaker Colin's interactive presentation style uses thought-provoking questions, humor and real-life anecdotes to engage, entertain and inform his audience. Audaciously Colin calls organizations live from the stage to make a point. Colin is a member of the National Speakers Association, and has presented at countless key note speeches. He has been featured as an expert on CNN, BBC TV, Sky News, BBC Radio. In addition, Colin has been quoted in The Times, Marketing, Marketing Week, Customer Management, and many other publications.
Colin is a devoted family man. He is a keen boater, angler and supporter of Luton Town Football Club. Colin collects 1966 World Cup Soccer memorabilia.
Find out more about Beyond Philosophy at www.beyondphilosophy.com, check out Colin's new book here, say Hi to him on Twitter @ColinShaw_CX and connect him with on LinkedIn here.
Photo Credit: Piyushgiri Revagar Flickr via Compfight cc