Today's interview is with Dr. Paul Redmond who is a leading expert on generations and the graduate labour market. Dr. Redmond joins me today to talk about a report that was recently released by Capgemini and Pegasyatems that looks at how UK millennials are engaging with insurance companies, how important social media is in that context and the lessons that can be learned from learned from the research.
This interview follows on from my recent interview – Improving B2B customer experience through Total User Experience – Interview with Sanish Mondkar of Ariba – and is number 147 in the series of interviews with authors and business leaders that are doing great things, helping businesses innovate and delivering great service and experience to their customers.
Highlights of my interview with Paul:
The research was conducted by Decode for Capgemini and Pegasystems and analysed by Dr Paul Redmond.
For the first time in industrial history there are now five generations working alongside each other in the workplace, each with it's own outlook and view on the world.
The report looked into how millennials thought about and engaged with insurance.
The report particularly wanted to look at social media and whether it is was true that this generation wanted to engage via social media.
Surprisingly, they found that millennials in fact wanted to talk to people face to face or over the phone about their insurance needs and social media was only fifth in their choice of preferred channels.
Millennials because they have grown up with the internet don't regard it as 'technology' but just see it as part of their normal landscape.
They take it for granted that they have access to all sorts of information on the internet but what they really value is having the opportunity to talk to knowledgeable people that can help them with their insurance decision making.
That is not to say that millennials are no different from other generations. They are different as they want access to all of the information 24/7 but they also want more customised information as and when they want it.
However, another surprising thing was that despite having access to all of this information the millennial generation lack some of the financial building blocks of other generations and are surprisingly financially illiterate. So, that is one of the reasons that having access to an expert is so important to them.
One of the key lessons from the research is that it's not just about putting everything online. You need an online presence but you also need to make it easy for this generation to talk to people too.
The second lesson is authenticity where this generation are very swayed by reputation, word of mouth and how they perceive a brand to be. So, having a strong story to tell is important for firms that want to engage with this generation.
The third lesson is how this generation is heavily influenced by word of mouth from their peers and even from their parents.
That being said, this generation are pro-insurance and understand that they need it. However, there is a gap in terms of where they are, their sense of their future selves and what they will need.Therefore, the key to engagement then is not to focus on products but for insurance firms to tell stories to help millennials understand and identify with different future scenarios and what that will require.
Another element that is worth paying attention to is how different generations use different terms for the same thing. For example, the millennial generation don't go on holiday but talk about going 'travelling'. Holiday is very much a Baby Boomer type of word.
Therefore, there is possibly an opportunity to audit some of the words that insurance companies use to describe their products and services so as to make them more applicable to millennials.
The challenge is that the industry still tends to be built by Boomers for Boomers and they could benefit from getting more Millennials involved in the design and communication of their products and services.
Whilst price is important to the Millennial generation it's not the most important factor and the research suggests that reputation is just as important, if not more important, in millennial decision making.
About Paul (adapted from his Speakers Corner bio)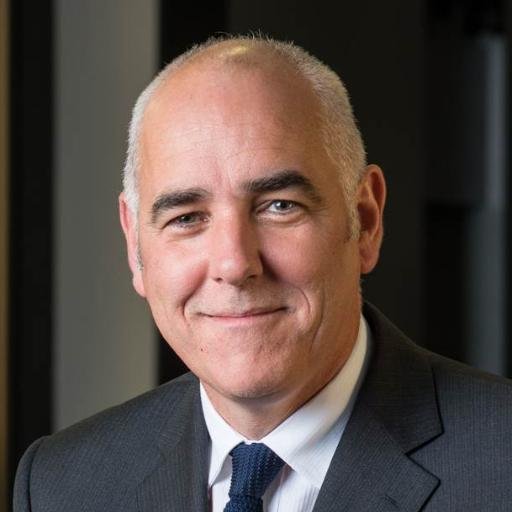 Paul is Director of Student Life at the University of Manchester. A leading expert on generations and the graduate labour market, Paul has presented at numerous events and conferences around the world. In addition to writing regularly for national newspapers, he is a frequent guest on both radio and TV, appearing on numerous BBC and independent news programmes.
Paul's research on Generation Y and the Future of Work has garnered him praise and respect from a range of national and international organisations, for whom he consults about the influence of social and economic factors on employability.
His media work includes numerous BBC and independent news programmes. In 2011 Paul collaborated with the BBC and Tiger Aspect in the making of "Who gets the best jobs?" – a groundbreaking series of documentaries on the impact of social class on the graduate job market.
Paul is the author of several books, including the best-selling 'The Graduate Careers Formula,' the recently published 'A Parent's Guide to Graduate Jobs'; 'Generally Speaking: a workplace survival guide for Generation Y', and 'Making it happen – the new world of graduate recruitment'.
In 2010 Paul was awarded a Fellowship of the Royal Society of Arts.
You can check out a copy of the report here, connect with Paul on LinkedIn here and find him on Twitter @drpaulredmond.
Photo Credit: Kevin McShane via Compfight cc