This is a guest post from Cassi Heger
Customers become angry for a variety of reasons and it is important to know how to calm them down and help them out. While learning and understanding the importance of "hearing" them and understanding the problems they experiencing, regular training either through call center workforce management programs or through self education by reading books, forums or even taking classes online can greatly enhance your customer service skills and response rating.
Here are some of the top things to tell angry customers in order to diffuse the situation:
"I'm sorry." Whether or not the problem is your fault. The most important thing you can say is that you apologize for the situation happening in the first place. An apology doesn't have to mean an admission of guilt, it can simply show compassion and empathy which goes a long way when trying to calm someone down. This statement also leads to further positive conversation.
"I understand that…" It is important to let the customer know that you understand what the issue is. This can be done by repeating back to them the issue or basically summing it up for them. This also makes sure that you are both on the same page when it comes to what the problem is.  It also shows that you are actually listening to them and working on helping them out
"What would you consider a good solution for this problem?" Getting a good idea how they actually want the problem solved helps you move in the right direction of positive communication as well as demonstrates that you are trying to work with them in getting it done the way they want. Sometimes they may make demands that simply aren't possible but at least you asked. If it is an impossible demand, suggest an alternative, more reasonable solution that is similar to their demand.
"I will make sure that this issue is corrected as soon as possible." Saying something along these lines demonstrates that you are taking the initiative to help them which is extremely important in gaining their trust that you and your company are doing whatever it takes to make them happy. Also, angry people don't like to wait so letting them know that the solution will come sooner than later will help diffuse the situation.
"Are you satisfied with our solution?" Make sure that that they are actually happy with the solution that you used to help them. They will continue to be angry if they weren't satisfied with the solution presented. If they are unhappy still then it is time to look for a different solution.
"Thank you." After you have done all you can for the customer. Thank them for their time and for letting you know that they were displeased. This a positive interaction that is extremely important so even if you are tired of dealing with them, be sure to finish off the conversation positively.
Remember to stay calm when dealing with angry customers. Getting angry yourself will do nothing to help the situation.
Be sure to make this person's issue your priority and handle it professionally, calmly and courteously to avoid an even angrier customer.
If you feel like you don't have the resources to fix the problem, transfer them to the person or department who can assist. Explain why you refer them and reiterate the importance of quality help, which is what you are providing.
Don't take it personally. The angry customer is not thinking clearly and may say hurtful things. Don't let it affect you personally.
Keep the conversation as positive as possible, as difficult as it may be sometimes.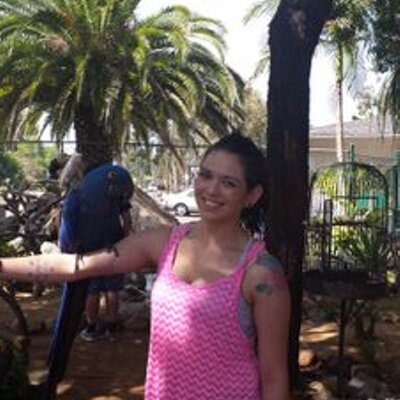 BIO: Cassi Heger is a research guru and content crafter for the Marketing Zen Group. As a Psychology Major she thrives on creating unique and insightful content about marketing, trends, finance and fashion. In her spare time she has a passion for music, reading and psychology. You can connect with her on twitter @kungfucassi.

Photo Credit: Jan Tik via Compfight cc